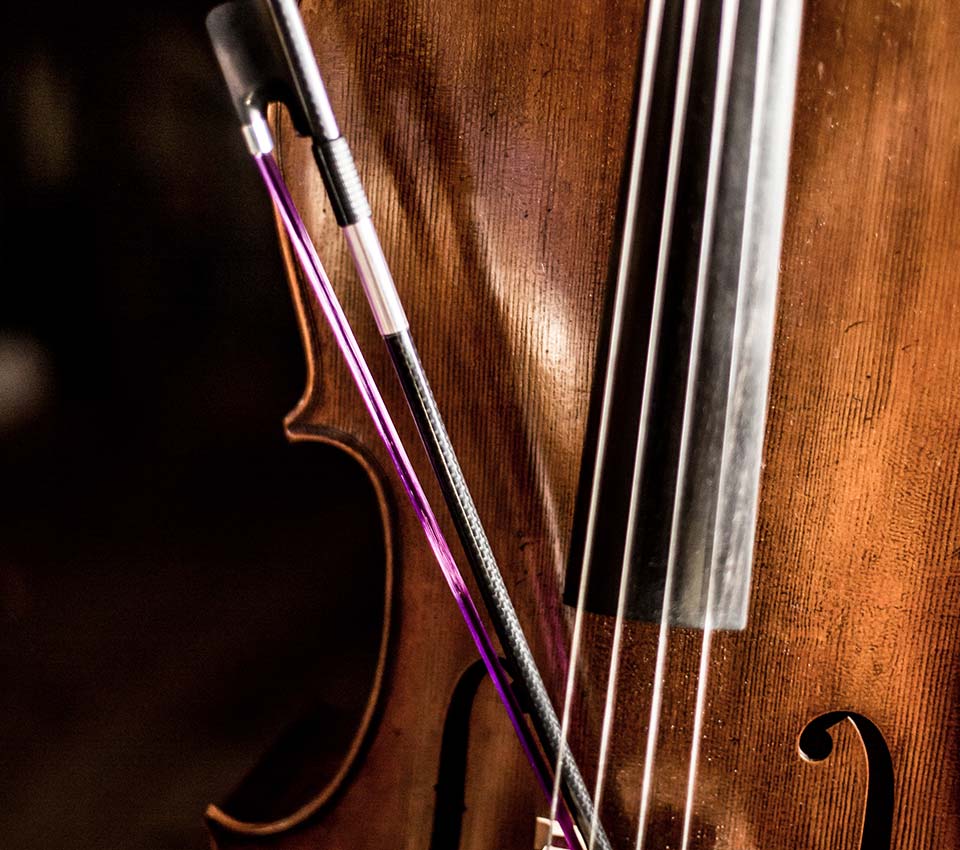 Coruss' two models of bow
Given the overall thrust of our work on synthetic horsehair, we felt it logical to develop a range of associated products. We therefore created two ranges of bow: Coruss carbon fibre bows and Coruss carbon fibre/Pernambuco blends. All our bows use Coruss synthetic horsehair in a range of colours and are available for violin, viola, cello and double bass.
Coruss carbon fibre bows have been specially designed with synthetic horsehair in mind. We have made a conscious decision to avoid all animal-derived materials typically found in traditional bows (mother-of-pearl, leather…). The bow stick is made from finely woven carbon fibre and is well-balanced and highly-responsive. Coruss synthetic horsehair, meanwhile, has been designed for optimal playing comfort in all environments. To round things off, the frog and its nickel silver head plate add a touch of contemporary elegance.
Read more